Qui suis-je ?
⚝ Damien Accorsi
⚝ Freelance architecture et dév. backend
⚝ Créateur de Tracim — http://tracim.fr
⚝ Contributeur LinuxFR — http://linuxfr.org/users/lebouquetin
Qu'est-ce que Scrapy ?
⚝ Le site web de Scrapy dit...
« An open source and collaborative framework
for extracting the data you need from websites.
In a fast, simple, yet extensible way. »
⚝ Scrapy est donc...
un outil de crawling
un outil d'extraction de données
Principe de fonctionnement
définition des urls initiales
parsing des pages
extraction des données
extraction des urls à suivre
traitement des données
itération suivante...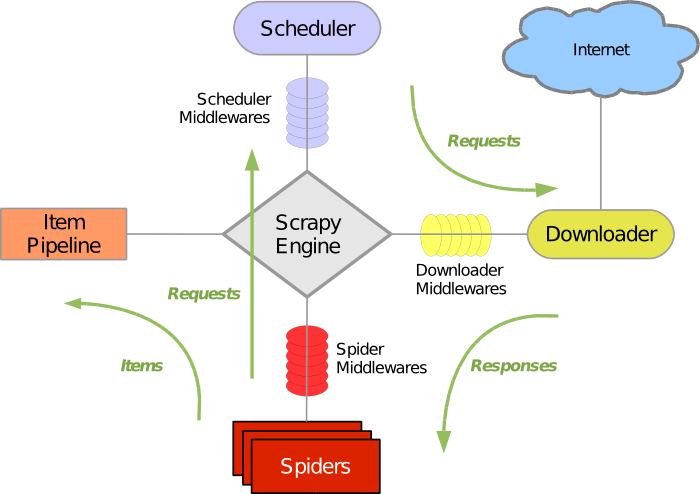 « write the rules to extract the data and let Scrapy do the rest »
Scrapy par l'exemple
Trois exemples pour illustrer le fonctionnement de scrapy
| | | |
| --- | --- | --- |
| afpy — jobs | LinuxFR — dépêches | Apec — salaires « python » |
Sujets à creuser par vous même ;)
Get the python source codes from Github